Have you set yourself any new goals for the New Year? True that it has been a shaky start with another lockdown in place, however it's important we try make the best of it and ourselves of course.
Whether it's increasing that step count, starting a new or revisiting an old hobby, giving back to others, helping your community, practising acts of kindness, setting a fitness challenge, supporting your community, learning new skills or being more active, whatever it is, we would love you to team up with us and Set Your Sights for Sight Cymru.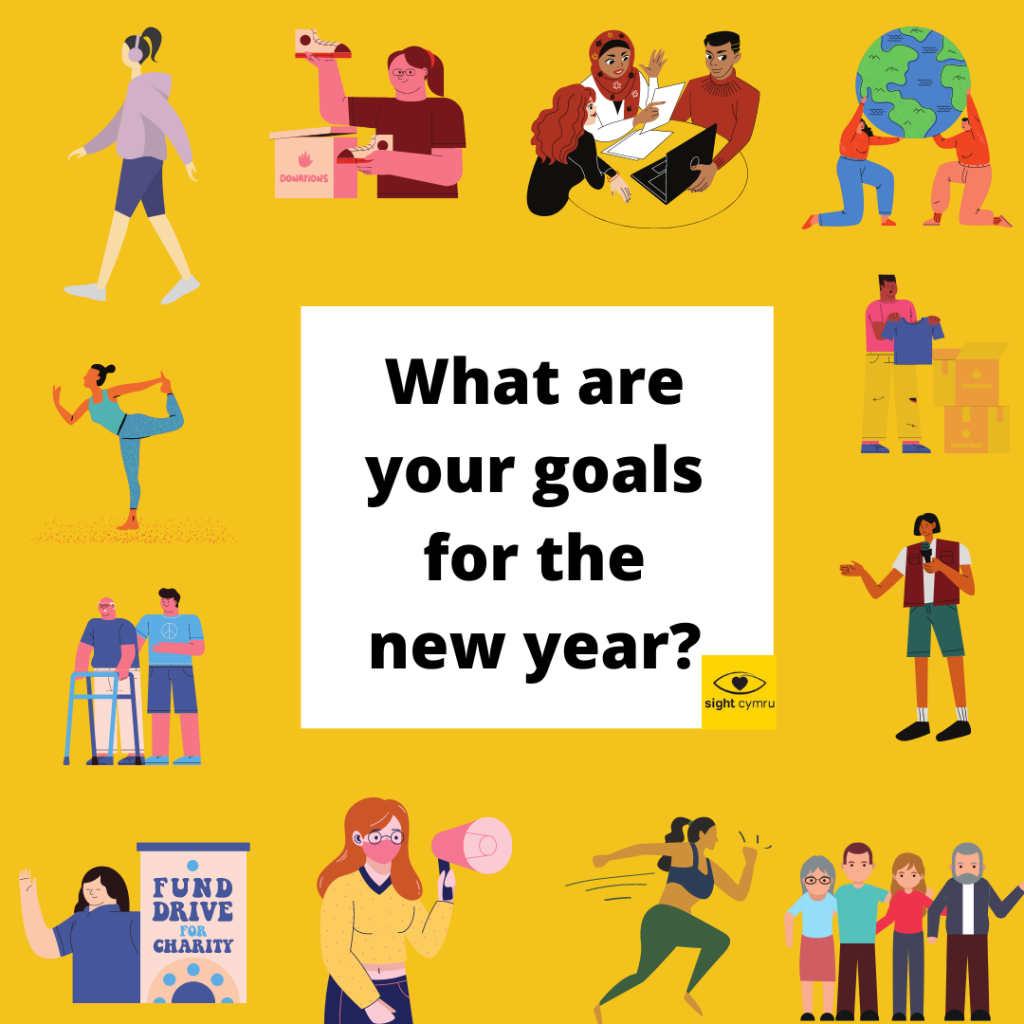 Why not set your self a challenge that gives back to people with sight loss in Wales.
How do I take part?
It's pretty simple really….
Make something you love that you can give to others for a donation helping you to channel that inner baker, crafter and artist
Set your self a fitness challenge and get others to sponsor you to read your goal
Whatever you decide to do, it doesn't have to be record breaking nor raise hundreds of pounds, every pound raise really helps to make a difference. For example, every £10 raised helps us telephone 6 people with sight loss for a chat, to check that they are safe, to help them feel less isolated and to ensure they feel they can reach out for help when they need it. Every £50 enables us to teach someone how to use specialist software on their computer or their phone so they can stay in touch with family despite losing their sight.
So remember, no act of kindness, however small, is ever wasted!
If you would like make a donation from your fundraising efforts you can donate here.
We thank you for supporting Sight Cymru and wish you all the best for 2021.